Richards Auto Repair
Auto Repair, Auto Maintenance and Diagnostic Services in San Bruno, CA

Our Services


Our ASE-certified technicians will do the job right the first time. We offer warrantied repairs because we trust our work and want you to leave with our guarantee that your vehicle repairs were done correctly.
Other Services We Provide

We are a full-service auto shop, offering complete repair and maintenance services for vehicles of all types!
Domestic Auto Repair
Asian Auto Repair
European Auto Repair
Engine Repair
Check Engine Light Diagnostics
Brake Service
Transmission Service
Auto Cooling System Repair
Suspension Repair
Oil Change & Tune-Up
30/60/90K Factory Maintenance
Auto Air Conditioning Service
Auto Electric Repair
California Smog Inspection & Repair
Digital Imaging Wheel Alignment
Tire Sales, Mounting, and Balancing

As an excellent dealership alternative, Richards Auto Repair offers complete maintenance services, including fluid flushes, lighting services, tune-ups, and tire & wheel services.
Richards Auto Repair
(650) 589-6880
910 San Mateo Ave
Ste A
San Bruno
,
CA
94066

At Richards Auto Repair, we use advanced diagnostic equipment that allows us to quickly determine what the issue is that's affecting your vehicle's performance.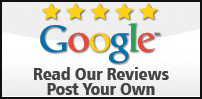 ---
With over 65 years of combined experience, Richards Auto Repair offers expertise in all types of repairs for both foreign and domestic vehicles. Our ASE-certified technicians know what it takes to provide top-quality repairs at reasonable rates. We complete repairs in a modern shop that features technologically-advanced diagnostic equipment, which allows us to identify and repair the issues in a timely manner! Whether you need basic maintenance---such as oil changes and tire rotations---or you need extensive engine repair, our team will strive to exceed your expectations.

Our core belief is that we must always be completely forthcoming and transparent with our customers about repair needs and pricing. This is how we've built the trust and loyalty of our returning customer base. We regularly receive high marks in our reviews that specifically mention how customers appreciate our up-front nature of doing business. No matter if you visit us for light maintenance or major repairs, we'll tell you what is needed and at what cost, and then we'll get right to work. We are an excellent dealer alternative for auto repairs and auto maintenance in San Bruno, CA. The next time your vehicle needs some TLC, call up Richards Auto Repair at (650) 589-6880 to schedule an appointment!


"Barry is breath of fresh air in an industry that long lost its integrity. He is honest, reliable, and thorough. The work he does is highly professional. The shop is a little on the expensive side, but you pay for what you get. I totally recommend Richards for anyone needing a car repair. Barry inspected the Ford I bought, replaced tires on it, breaks, and done multiple oil changes. Also my Subaru got tires, oil, alignment etc... done at his shop. A+"
~

Adam