Auto Maintenance in San Bruno, CA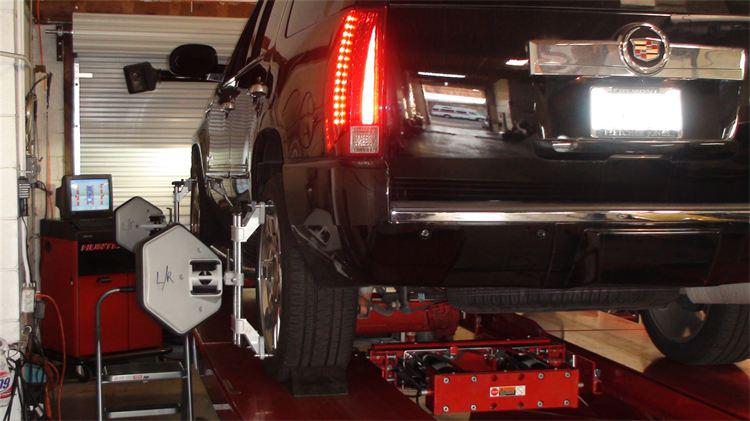 By staying up-to-date on routine auto maintenance, you'll be doing your part to help major car trouble from arising in the first place. As an excellent dealership alternative, Richards Auto Repair offers complete maintenance services, including fluid flushes, lighting services, tune-ups, and tire & wheel services. Our ASE-certified technicians will provide you with expert maintenance that will optimize safety and performance. Feel free to give us a call to schedule auto maintenance in San Bruno!
Oil & Filter Change
To keep your car chugging happily along, one of the kindest things you can do for it is to keep it running on the proper amount of clean oil. This will provide needed lubrication and help to regulate engine temperature. And by taking your vehicle to an actual mechanic, rather than an express lube joint, you could benefit from a mechanic spotting an emerging problem that can be remedied before it turns into an expensive nightmare.
Tire & Wheel Services
It's easy to overlook just how much faith we put in our tires to safely carry our families from place to place. When it comes time for any tire or wheel maintenance, you want to make sure that your vehicle is brought to a shop that has particular expertise in this department. From tire rotation to wheel alignment, we'll handle anything you need to keep you safely rolling along.
Fluid Flushes
From your transmission to your brakes to your cooling system, it's important that you're driving with the right quantities of clean fluids. This will help to optimize performance and safety. We're happy to assist you with any of your automotive fluid needs!
Tune-Up
If your vehicle is fresh from the factory line, it could be a while before you need a tune-up. But once your vehicle's odometer passes the 100,000 mark, you'll want to start getting to the shop for tune-ups every 10,000 to 20,000 miles that follow.
30/60/90K Maintenance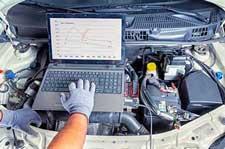 New cars are typically required to get to the shop at these intervals to ensure strong performance and maintain warranty validity. We handle any aspect of this type of maintenance, including belt and hose replacement.

If you're due for auto maintenance, make sure you don't put it off any longer. We also offer maintenance services for standard-sized fleet trucks and vans. Feel free to give us a call at (650) 589-6880 to schedule an appointment for any type of auto maintenance!


"Hands down fantastic mobile auto repair service I've experienced. They were pleasant to work with and had excellent customer service. They did the same day repair when I had called and they knew exactly what to do. Richard gave us a good deal and my car runs much smoother. They accept cash and/or card and provides receipt for services. I would use his service in the future and recommend him to my friends and family. Thanks Richard and Mike!"
~

Orly Jumalon

"Flexible with my schedule, super fast and great service. Order your tires to be shipped here from Tirerack. Located super close to Bart for easy commute without your car if needed."
~

Riki Przytula